Parrot Perch
, LLC

We have healthy, happy parrots...and everything they need!


1503 N.E. 78th Street #5, Vancouver, WA 98665
(360) 576-9909
Map

Store Hours:
Monday to Saturday 10am to 7pm, Sunday's 12pm to 5pm

The
Parrot Perch
is a retail pet store for and about birds, we love them and
we know them. We provide our customers with the best in birds, the best in
products and the best in customer service!
We also have an

on-site nursery

where many of our
birds
for sale are
raised.
Come see for
yourself!

Each day you will find
many of our parrots
playing on our

large community
perches!
However,
ask that you do not
handle birds without
asking a staff
member for
permission first!

Click
here
for a list
of our available birds.

Copyright 2006-2020 Parrot Perch, LLC, All Rights Reserved

Thank you for choosing
Parrot Perch, LLC.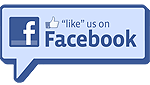 IMPORTANT NOTICE - As of May 2020, we are working on updating our
website - this will be a slow process so please bear with us while we get it
updated! As always, you are welcome to call our store with any questions!
Thank you for your patience!

During your visits we
will do our best to
share our experience
& knowledge with you

RIP Maggie May

Sadly, our store bird Maggie, passed away May 16th.
Maggie had a rough life as a baby - both legs had been severely broken and
she was not given the care she needed, which allowed the bones to heal in
an incorrect way (which left her in a position of constantly laying down).
The owners of this store came across her at a bird show many years back
and knew they had to get her. After some time they were able to find a vet
willing to re-break and cast her legs in a proper position, however by then so
much damage had been done she was never able to stand and move around
like other birds.
Maggie was a quirky bird - although she wasn't super fond of strangers she
enjoyed being around all the other birds and having people say hello to her
when they stopped in. She also loved herself some peanuts